Latest MVSO International Activities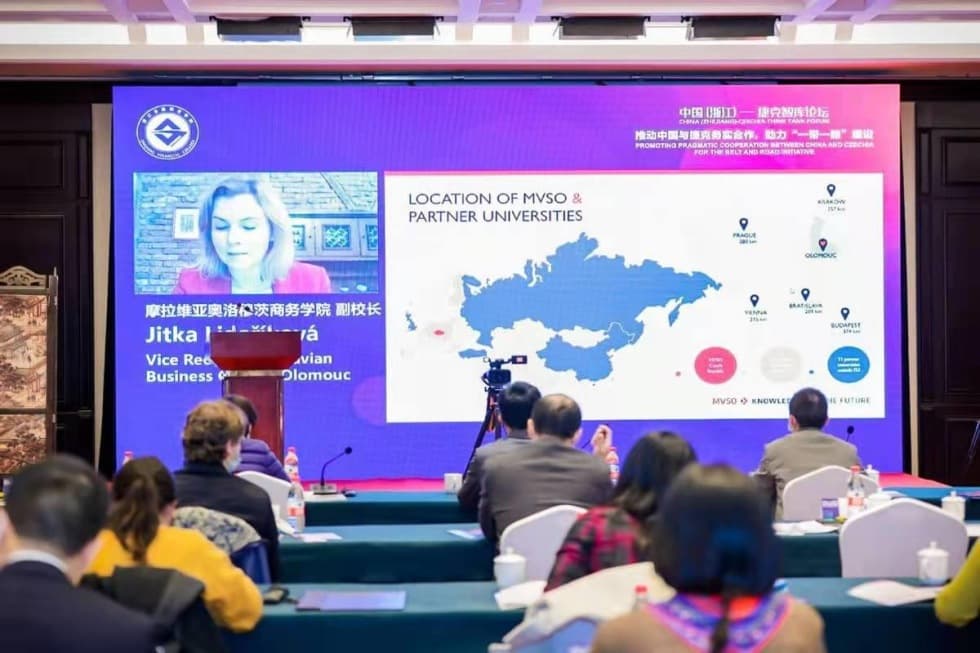 The Rector and Vice-rector for International cooperation at MVSO have attended two different international online conferences.
Our Rector, assoc. prof. Jarmila Zimmermannová, Ph.D., was an opening ceremony speaker at the Interuniversity Scientific and Practical Conference with international participation organized by St. Petersburg State University, Russia. The topic of the conference was "Strategy for collaboration of science, education, and business in modern conditions: Best practices".

The Vice-rector for International Cooperation, Mgr. Jitka Lidaříková, spoke at the international forum organized by the Zhejiang Financial College, China. There, she gave a presentation about MVSO, its study programmes, and potential international cooperation.

Last week, our International Office team had a visit from our Indian partner, who shared his work experience with us and gave us many useful tips how to successfully operate on the international education market. Last but not least, our Czech-Israeli cooperation has been taken further during a videocall between representatives of MVSO and Kinneret Academic College.