Lecture by an Israeli expert on behavioural economics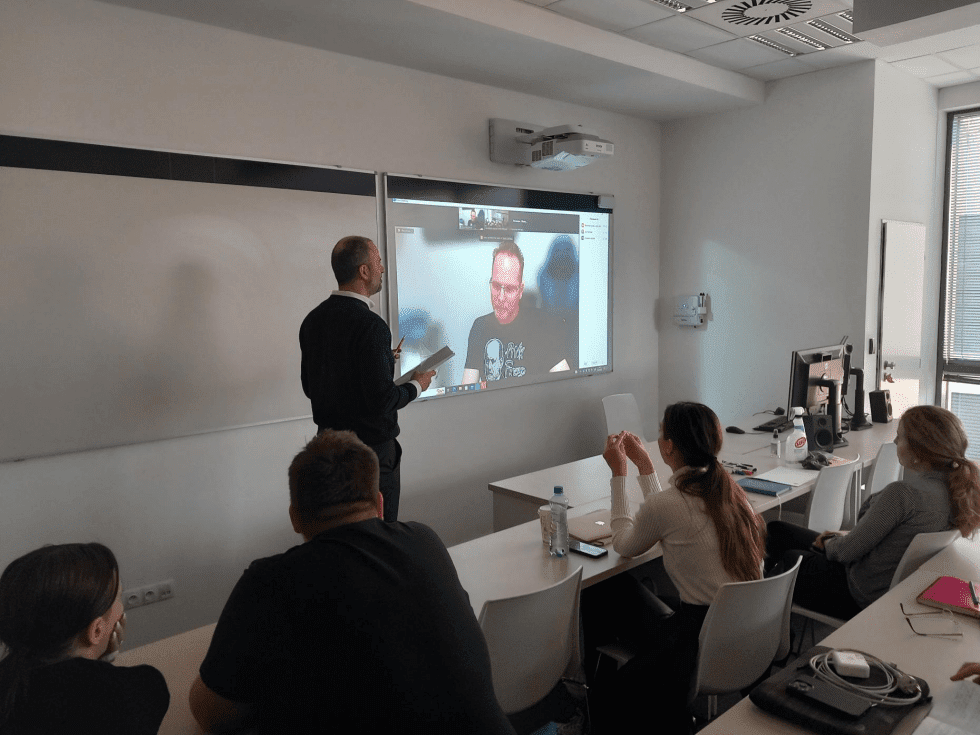 At the beginning of March, MVSO hosted an online lecture given by Dr. Guy Hochman, an expert on behavioural economics from Reichman University in Israel, which is one of our academic partners. A Memorandum of Understanding between Reichman University and MVSO was signed in December 2022 and this lecture marks the beginning of more intense collaboration. The topic of the lecture was "Physiological and Emotional Reactions to Moral Behaviour". Dr. Hochman used his extensive knowledge and experience he gained while doing research in the US where he had the opportunity to collaborate with Prof. Dan Ariely, who is considered to be one of the leading researchers in behavioural studies. The lecture was devoted to theoretical aspects of the topic as well as presenting results of Dr Hochman's own research on emotions of various groups of people in connection with dishonest behaviour.
The lecture was one of the results of research collaboration between Dr Hochman and Dr Omar Ameir, a member of MVSO Management Department. MVSO students valued the lecture and they would also welcome a similarly focused lecture by an expert from abroad in the future as well.