MVSO at the International Week in Izmir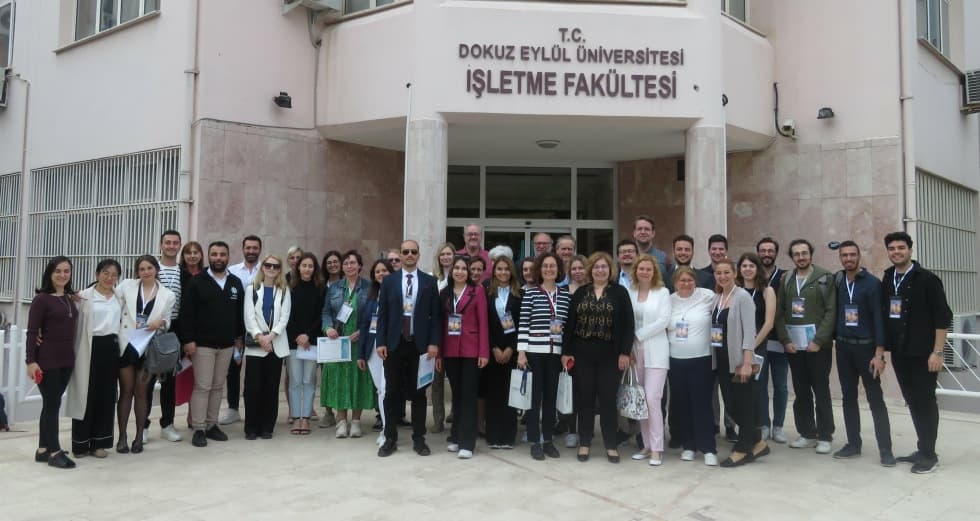 At the beginning of May, the rectorate staff of Moravian Business College Olomouc (MVSO) participated in the 16th International Week at Dokuz Eylül University (DEU) in Izmir (Turkey). The aim of the visit was to intensify cooperation between partner universities and gain intercultural experience. Academics who were lecturing at the event came from a variety of countries, including Belgium, the Netherlands, Poland, Slovenia and Romania. The topics of the "Global Issues" lectures were business and management, economics, international relations, politics and tourism. In addition to taking part in an intercultural training, we also learned about Turkey's educational system and business culture.
Assoc. Prof. Müge Aknur focused on the politics and culture of Turkey in her presentation. The institution and its accredited study programmes were introduced to us by Prof. Dr. Baynu Durukan Sali from DEU. Ms. Isinsu Atalay, the Coordinator of the International Students and Scholars Office, gave a presentation on diverse international activities at the Faculty of Business.
Students from the Erasmus Student Network showed us how student life works in Izmir. We also introduced MVSO in the context of student involvement in our Erasmus+ programme.
Jitka Lidaříková, the Vice-Rector for Strategic Partnership at MVSO, and Daniel Němec, a member of the Project Service Department, worked with DEU representatives on the preparation of the "Partnership for Excellence" international project. The individual MVSO staff members then attended individual meetings according to their areas of expertise. We learned about the activities of the Career Planning and Alumni Relations Office, the Project Service Office and the Student Affairs Office.
The International Week concluded with a tour of the ancient Greco-Roman city of Ephesus.