MVSO in India - developing international cooperation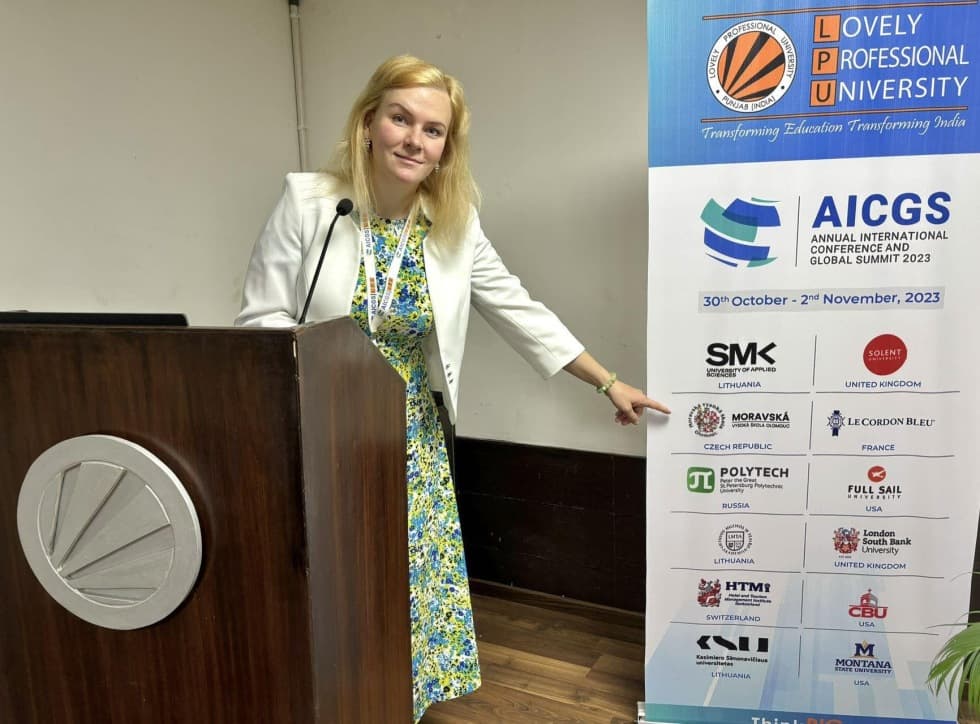 Moravian Business College Olomouc (MVSO) has been cooperating with Cormack Consultancy Group (CCG), a top British consulting agency operating in 60 countries worldwide, for a long time. In collaboration with CCG, the Vice-Rector for Strategic Partnership, Mgr. Jitka Lidaříková, visited five leading Indian universities, met with their top representatives, and discussed their needs in the field of internationalisation as well as cooperation possibilities.
The prestigious LPU (ranked in the top 100 in the world according to the QS ranking) invited the Vice-Rector of MVSO as a speaker at its international conference, which was attended by 50 university representatives from all over the world, leading officials of the host country, and thousands of both local and international students, as well as the school staff.
The cooperation of MVSO with Cormack Consultancy Group opens us the way to international cooperation and R&D projects not only in Europe but, in fact, all over the world. It is a path we have been following for a long time. We consider international cooperation to be a key attribute of MVSO and CCG has been a great support and a great mentor in this area.